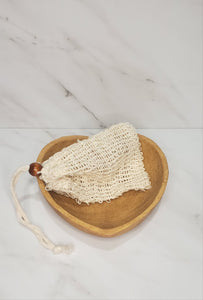 This plant based exfoliating soap saver bag is derived from the sisal plant in Mexico and it's completely natural and compostable.
Store your soap in the bag, wet in the shower, and then gently glide across your skin to naturally cleanse and exfoliate.
This bag holds any standard size soap and since its made of natural material, we recommend replacing the bag every 2-3 months and allowing it to air dry after use.